Our one-click install process has all your Web hosting app needs covered, making it easy to build, enhance, and manage your site.
Need a content management system (CMS) for your Website or mobile application? WordPress, Joomla, and Drupal are just a click away.
Maybe you want eCommerce to sell products on your website. Try OpenCart Hosting with one-click.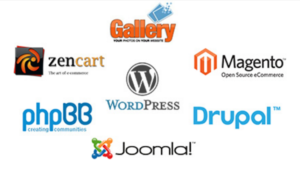 Powerful hosting made easy
With its user-friendly control panels featuring Hespia cPanel®, our Hosting puts you in charge. And thanks to our award-winning data centers, lightning-fast load times, and 24/7 monitoring, you know your site will always be safe and online–guaranteed*.